As a lot of you already know, I'll be doing a
special signing at 7pm EST on August 4th at Barnes and Noble in Union Square, New York City
. I'll be answering questions about The Mortal Instruments, Clockwork Angel, and City of Fallen Angels (a chapter of which is included in the paperback City of Glass which will be released August 3rd, and which I'll be signing that day. I'll also sign anything else you bring, but the bookstore does want you to buy your paperback copies of Glass there). I'll reiterate the information about upcoming book projects (no movie news!) that I announce in the
5pm Ustream Chat earlier that day.
I will also have some Very Special Guests:
blackholly
and
Maureen Johnson
will be emceeing, and Nicole Virella, who is the artist doing the
TMI comics
will be there, too, talking about the experience of doing the comics and the process of what went into designing the characters — and giving away an original sketch as a prize. We'll also be raffling off a clockwork angel pendant like the one Tessa wears in the books.
I've been watching the graphic novel shape up myself and I couldn't be happier with how it looks. Below, a little more of Nicole's art: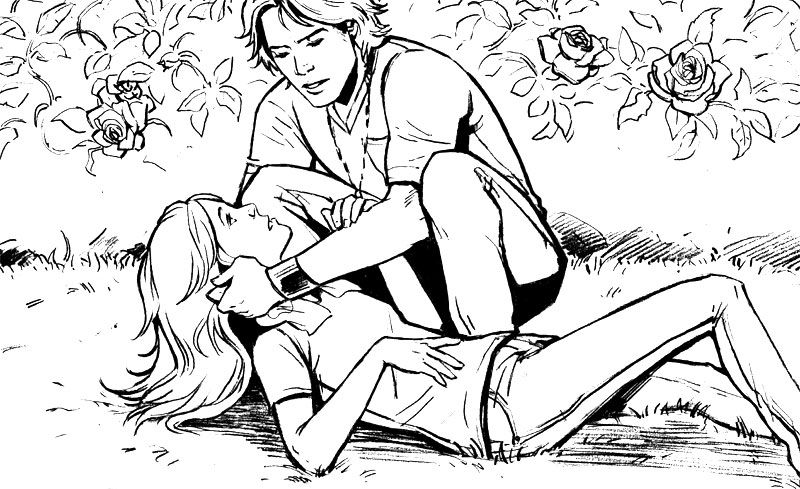 Clary and Jace.
(
Collapse
)