As promised earlier, the cover for City of Fallen Angels is now up over at Entertainment Weekly's Shelf Life! There's also an excerpt from the first chapter of the book.

I've always loved the covers Cliff Neilson has done for the MI series. Each one is fun and different in its own right. For the "second cycle" of The Mortal Instruments we wanted to do something that would link the cover aesthetically to the earlier covers while having a different quality that announced that this was a new chapter in these characters' lives. We decided that each of the Second Cycle covers is going to have two characters on it — in this case Clary and Simon.

Since the copy in the reveal video is small, here's a slightly larger version:




And here are some details I love, like Clary's bright green eyes:




and the Morgenstern ring around her neck.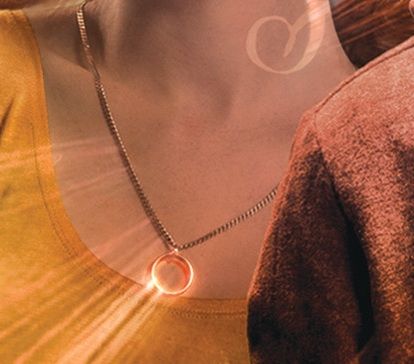 And don't forget to read the exclusive COFA excerpt here! For those who can't read it/load it, you can look here. And for those asking why you can see the characters' full faces/why there are two characters on the cover, go here: http://twishort.com/ab5rx